Your Best Local Tree Service Option...period.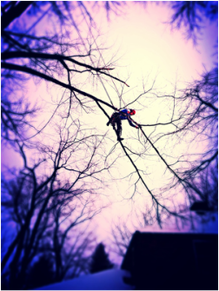 "Presenting a revolutionary standard based on safety, honesty, and efficiency."
Kruljac Tree Services is a
fully insured
tree service serving Pittsburgh, PA and its outlying areas.
We are exceedingly qualified in the areas of
Tree Preservation
,
Tree Removal
, and all
other
Tree Services,
offering some of the most competitive and affordable prices around.
ISA Certified Arborist and Certified Treecare Safety Professional (CTSP)
on site for all estimates
AND
work.
Free Estimates.
For all inquiries, please
email
Kruljac Tree Services today!
Credit Card payments are accepted (VISA, MasterCard, American Express, and Discover)
---
Office Hours:
Monday - Thursday 8:00AM to 5:00PM
Friday 8:00AM to 3:00PM
Weekends closed.
​Follow us on
Instagram
and
Facebook
!

We reserve the right to refuse service to anyone for any reason.


local tree service | arborist | tree service pittsburgh | affordable tree service | tree care | tree removal | tree trimming |tree preservation | fully insured tree service | tree service | stump grinder | stump grinding | tree service near me |tree pruning | tree planting | emergency tree removal | emergency tree service | tree maintenance | pittsburgh tree service | best local tree service | best tree service pittsburgh | highest rated tree service | best rated tree service | tree pruning near me | Pittsburgh tree service arborist | pittsburgh tree removal service | pittsburgh tree removal company